IT Music is a new generation Music Label & Distribution company based in Firozpur, Punjab, India. This company active since 2018, providing music business solutions to musical creators from all territories of world.
They are providing services like – Music Releasing, Music Distribution, CRBT, Music Licensing Services, Digital Promotions, Artist & Label Management, etc.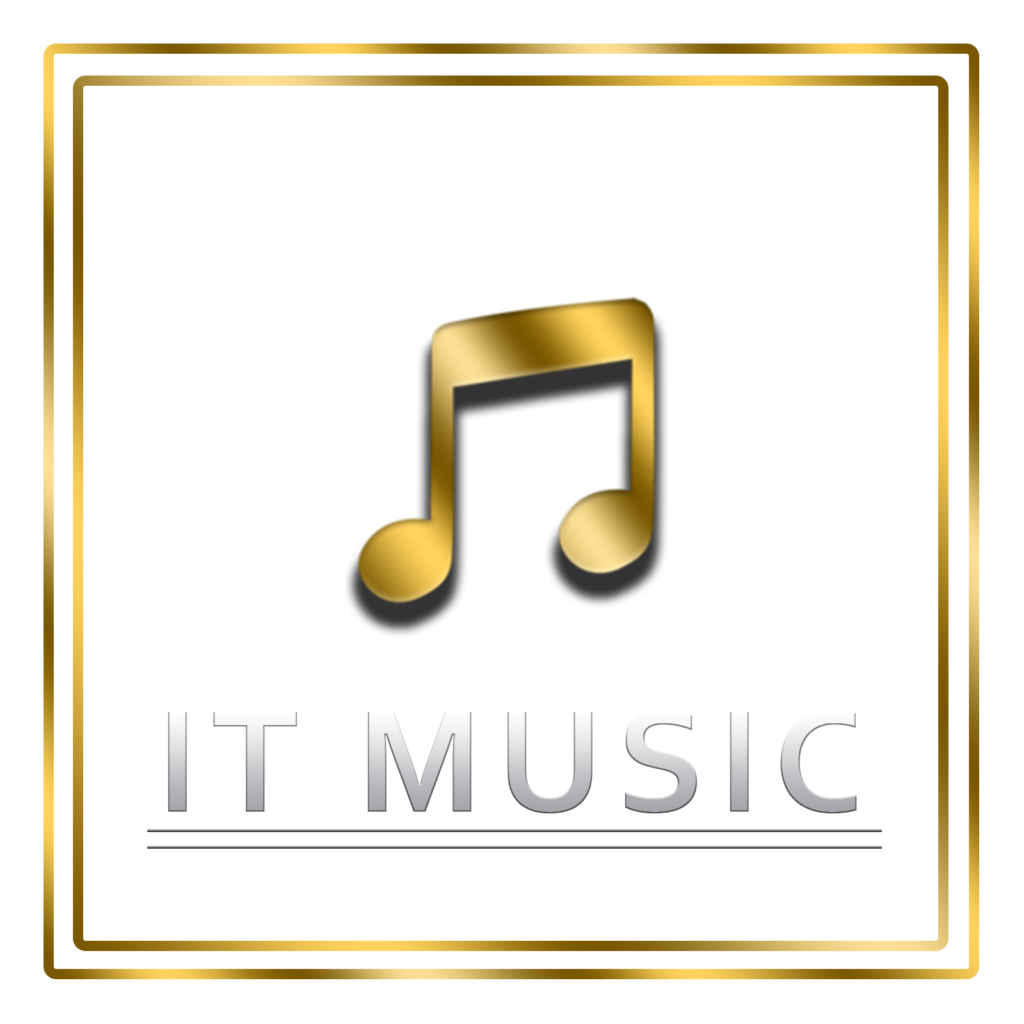 IT Music offers Free Music Distribution to more than 100 Indian & International digital music streaming/downloading platforms, like – Hungama, Wynk, JioSaavn, iTunes, Gaana, YouTube Music, YouTube Content ID, Spotify, Resso, Amazon, SoundCloud, Facebook/Instagram, Snapchat, TikTok, Deezer, Shazam, Indian Performance Right Society (IPRS), Mechanical Copyright Protection Society (MCPS) + many more. IT Music also provides CRBT/Caller-Tunes with major Indian telecom operators such as BSNL, Jio, Airtel & VI.
IT Music collects revenue/royalties on the behalf of Artists/Bands, Labels & Independent creators and sends these revenue/royalties to Artists/Bands and Labels, IT Music is totally free for artist, bands, labels, Independent creators and aggregators.
IT Music works with small, medium and large content owners and help them to showcase their content worldwide to generate revenue.
IT Music ensures a positive client experience and gives 100% effort to satisfy their clients through their services.
If you are a musical artist, band and label then contact with IT Music for music releasing, Music Distribution, CRBT, Music Licensing, Digital Promotions, Artist & Label Management, services.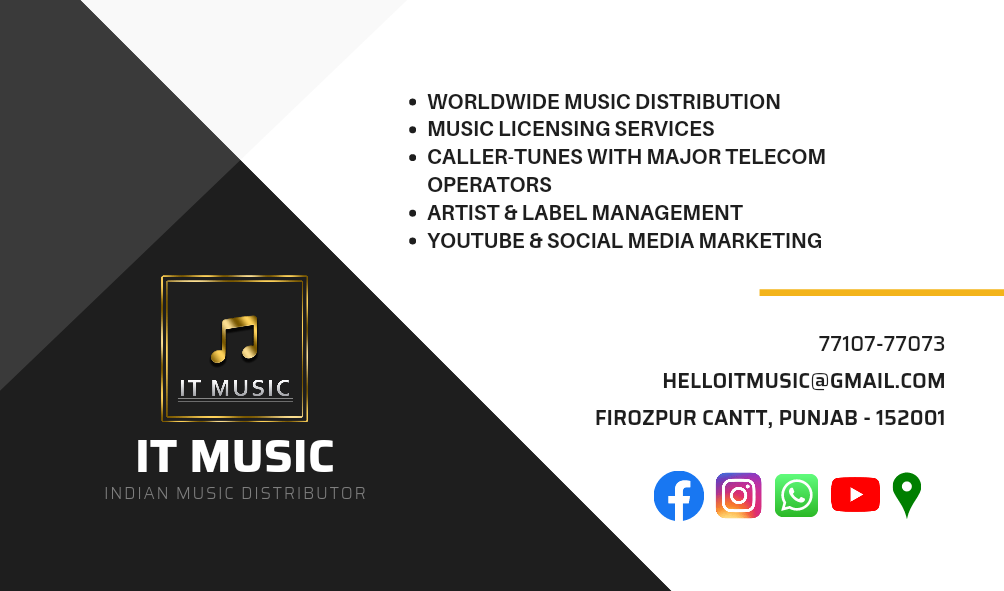 Contact Details are available below.
Instagram: https://instagram.com/itmusic.in
Facebook: https://facebook.com/itmusic.in
YouTube: https://youtube.com/@itmusicin
Email: helloitmusic@gmail.com