The great family of marathi music industry "Shinde Shahi" officially made it into the book of world records. Mr.Yashwant Raut, President of World Records Community and Dr. Mukul Soni, Chief Editor of World Records Community officially granted them a world record Title "MOST RECORDED ARTISTS IN A FAMILY". The family has sung total number 46010 songs. The 6 members of the family Late.Pralhad Shinde, Mr.Anand Shinde, Mr.Milind Shinde, Mr.Adarsh Shinde, Dr.Utkarsh Shinde, Mr.Harshad Shinde, Mr.Aalhad Shinde have contributed to achieve this designation.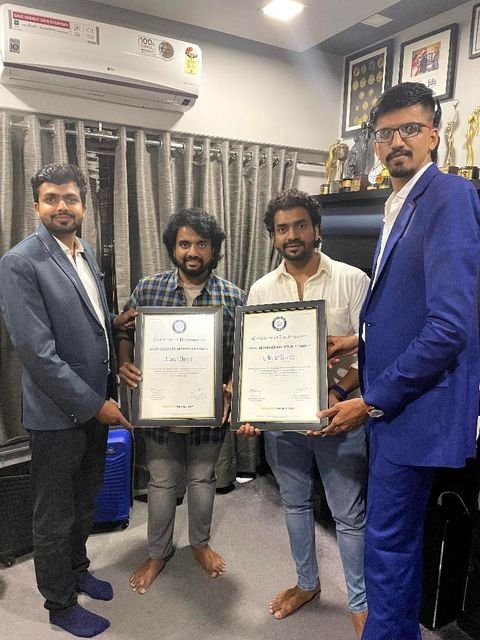 Certificates are given individually to all the members. Ashish Jadhav and Tejashri Jadhav from solapur has filled up the application form of World Records Community on behalf of Shinde Shahi. Shinde Shahi has conveyed tribute to the eldest member Pralhad Shinde in the event. The Record is officially revealed at Kalyan, Maharashtra.
The names of the members of the Shinde royal family who carried the heritage of folklore on their shoulders and the number of songs they sang- Late.Pralhad Shinde – 15000, Mr.Anand Shinde-15000, Mr.Milind Shinde-6000, Mr.Adarsh Shinde-5500, Dr.Utkarsh Shinde-500, Mr.Harshad Shinde-2000, Mr.Alhad Shinde-10.